So perhaps you've already read, reviewed and practiced our latest guide: How to Shoot Better Content with Your Smartphone. This means you are well on your way to making better content – and without the need of a costly production crew! You owe yourself a pat on the back.

In this newest guide below you will discover the powers you never imagined possible with your smartphone on the content creation journey. There's no turning back from here! 🙃
Taking your video beyond the camera roll…

Today's smartphones don't moonlight just as great cameras, but in fact they are like palm-sized production studios, capable of creating all types of assets that can then be transformed into great content. Shooting the video is one huge step towards making better content, but it's not the last.

1: Smartphones record audio surprisingly well
Need to record a voiceover, but in a time crunch? Or perhaps you don't have a fancy recording studio at your disposal like JT here…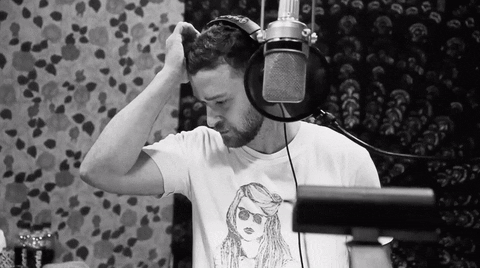 Whatever the case may be, your smartphone captures audio well enough to create content optimized for social platforms and mobile viewing. In an age where 85% of facebook video is watched without sound, it's safe to say that people probably aren't judging the efficacy of your ad by it's audio.

Tips for recording a voiceover on your smartphone:
A quiet place: find a quiet place to record, bonus points for insulation (if possible). This could look like recording in a room with carpet instead of hardwood, or even in a coat closet (not kidding). Fabric muffles out sound, mitigating the risk of outside sound distorting your audio.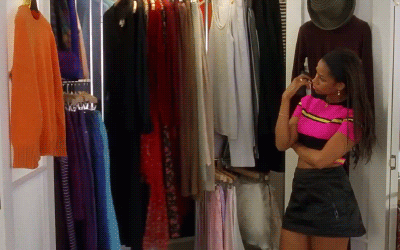 good ol' earbuds: Apple customer or not, everyone's got a pair. And if you don't, that's OK because the microphone on those headphones that came with your smartphone will suffice. This is mainly because of the mic's close (and consistent) proximity to the main source of audio (your mouth), and its ease of use (plug and play).
Easy Voice Recorder: Rated one of the best audio recording apps for both iOS and Android, Easy Voice Recorder is a super easy-to-use solution for recording audio on the fly, for free. File transfer is also a breeze. No more futzing around with USB cables trying to painstakingly transfer files from your phone to your computer; you can share audio files seamlessly from your phone to the cloud via services like Google Drive, Dropbox, etc. See how it works below!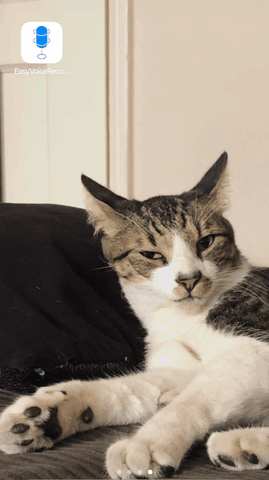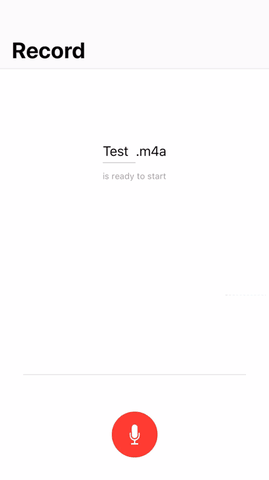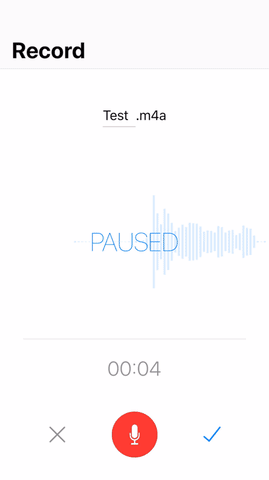 2: Ditch the computer – create and organize assets efficiently on your phone
Whether your content is being created in-house, or if you are working with a freelance editor/ service like Sightworthy, it's essential to turn around organized assets ASAP to keep your content relevant and fresh.

Still using hard drives for quick turnarounds on social content?
If you're trying to turn around a video in three days with a freelance editor, time is of the essence and the need for fast file transfer is real. Unless you are prepared to pay a hefty same-day shipping fee for your hard drive, it's worth considering a data asset management tool, or at least utilizing what cloud storage has to offer: an integrated, shared system accessible to anyone, no matter where they are.

Some personal favorites:
Google Drive (over Dropbox any day): it's free(ish), has more universal integration over multiple devices and ease of use, best for smaller businesses
webdam: a great solution for larger businesses with more assets
One link to rule them all…
Say goodbye to squinting through long email threads with attachments scattered about, and consider the power (and beautiful simplicity) of a single link for all of your assets. A single piece of content could comprise of assets like photos, videos, copy, voiceover, music, etc. Placing all of these assets in one folder (i.e. on Google Drive) allows you to simplify the overall file transfer process to your creative, which means quicker turnaround times!

TL; DR:
✅Review How to Shoot Better Content with Your Smartphone
✅Record a passable, sufficient voiceover with some headphones and a coat closet
✅Turn content around faster with organized assets #onelinkwonder
✅Aim for the cloud to organize and distribute your assets